The San Andres Mts. are a long, narrow, north-south fault block range. The Rio Grande Valley on the west and Tularosa Basin on the east are both dropping downward, while the San Andres have remained at their original elevation and tilted 35-40 degrees counter-clockwise. Most of the range is on White Sands Missile Range and requires permits for entry. San Andres Peak is the second-highest point in the San Andres Mts. at 8236 ft., behind Salinas Peak.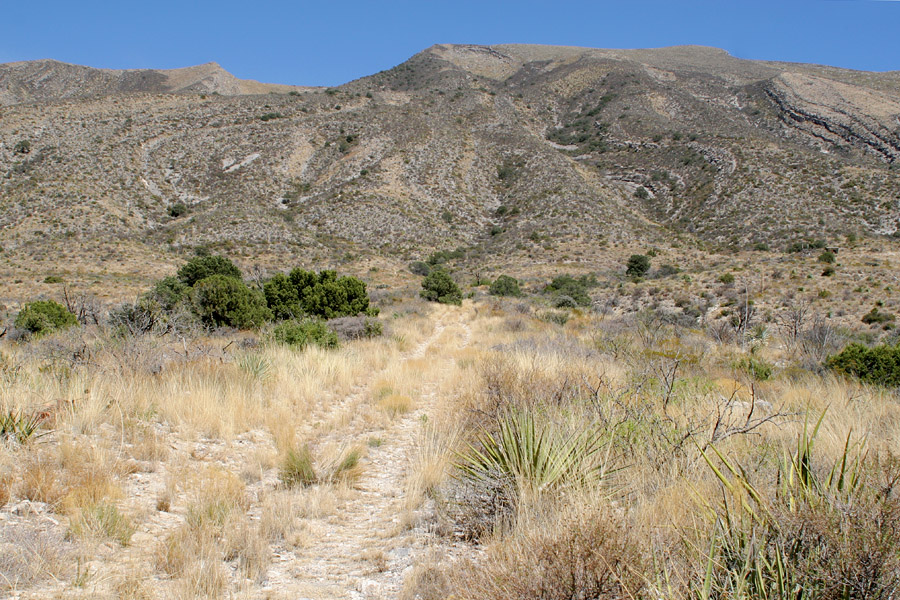 San Andres Peak seen from the end of the road at Ropes' Spring, 4/15/06. The peak is at the right end of the high ridge; the left end is lower but closer.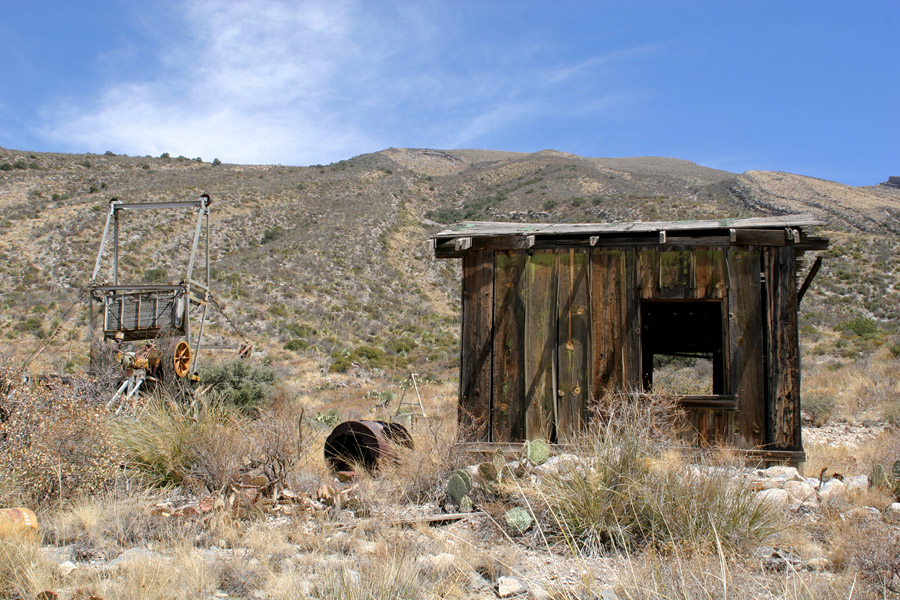 A little ways up, at the bottom end of the old San Andres Peak tram, 4/15/06. The tram was used by WSMR when they used San Andres Peak as an observation point for the missile range.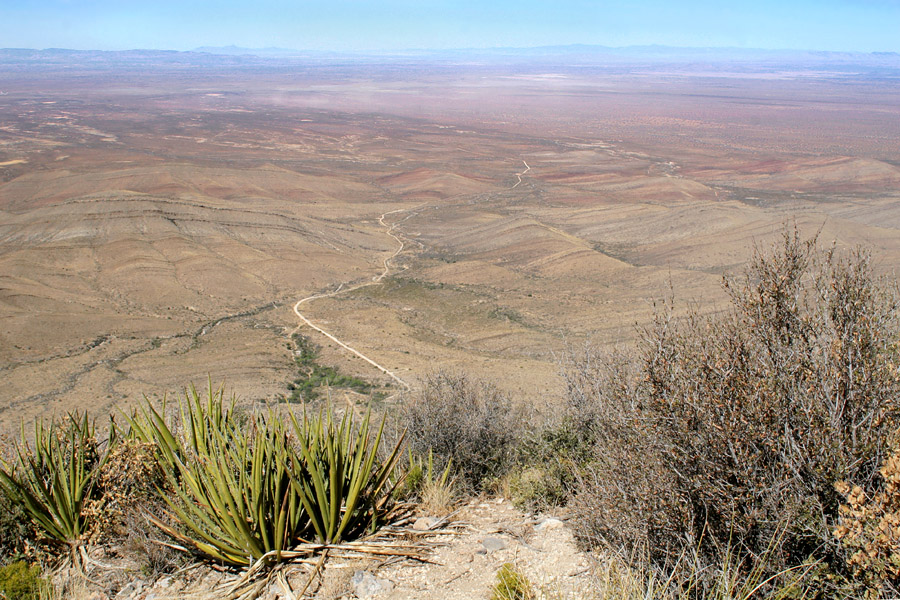 Looking west from about halway up, 4/15/06. Along the horizon, the ridge at left is the Sierra de las Uvas; behind it and to the right is Cooke's Range; the ridge extending from center to the right side of the image is the Black Range.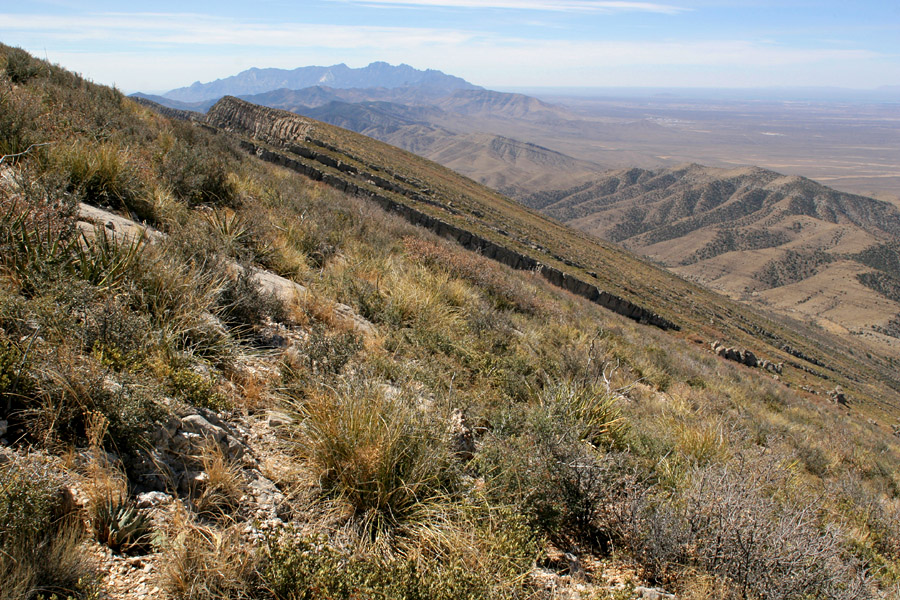 The view of the Organ Mountains to the south, most of the way up to the peak, 4/15/06.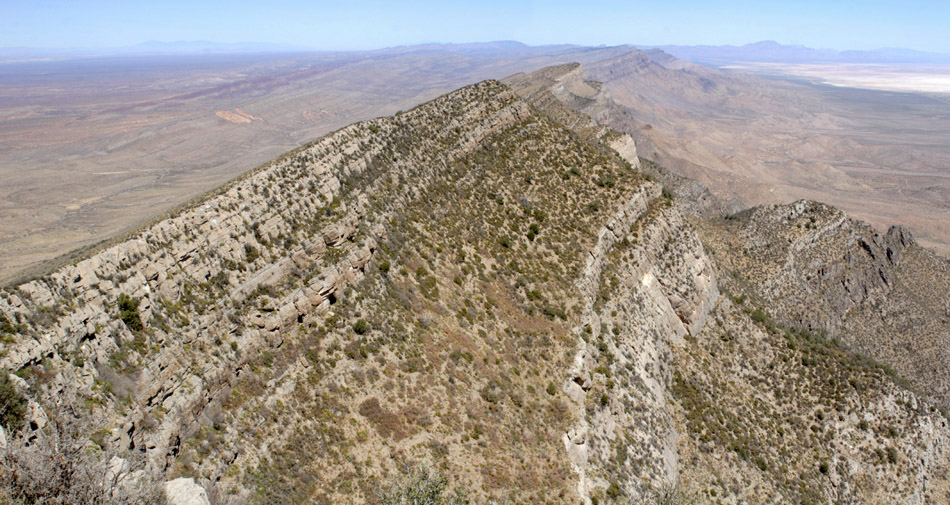 Looking north along the central ridge of the San Andres from the peak, 4/15/06. The peak in the distance to the right of the ridge is Salinas Peak.

A panoramic view of White Sands from the peak, 4/15/06. The long ridge on the right is the Sacramento Mts.; to the left of the dust is Sierra Blanca.

Go back to:
Doña Ana County
The main NM map
The main index