The Jornada del Muerto is named for an early route from the Las Cruces area north, paralleling the Rio Grande. The Jornada Long-Term Ecological Research station (LTER) is on the south end of the Jornada, on the west side of White Sands Missile Range.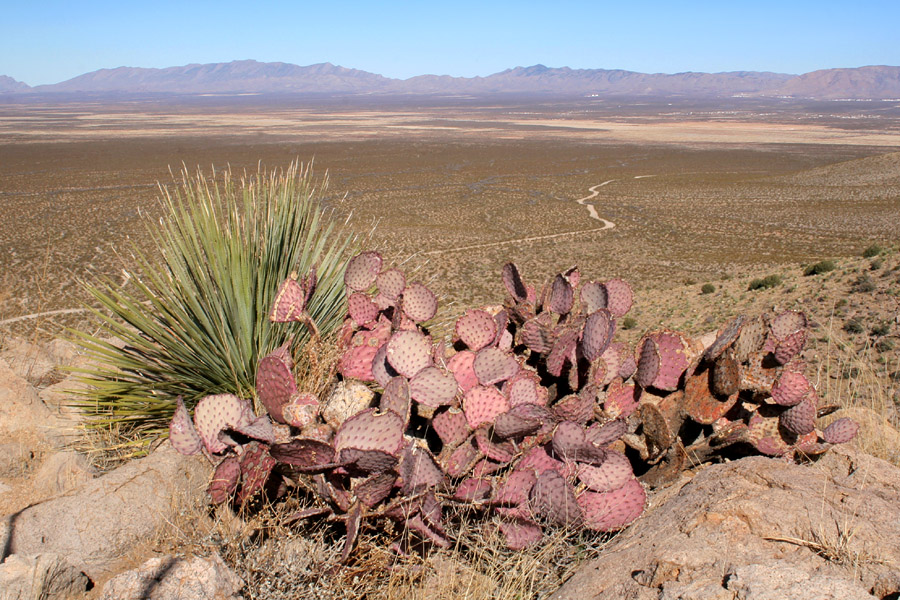 Looking across the Jornada from the east end of the Doña Ana Mts., 2/25/06. The mountains are the San Andres Mts., with San Andres Peak about a fourth of the way from the left.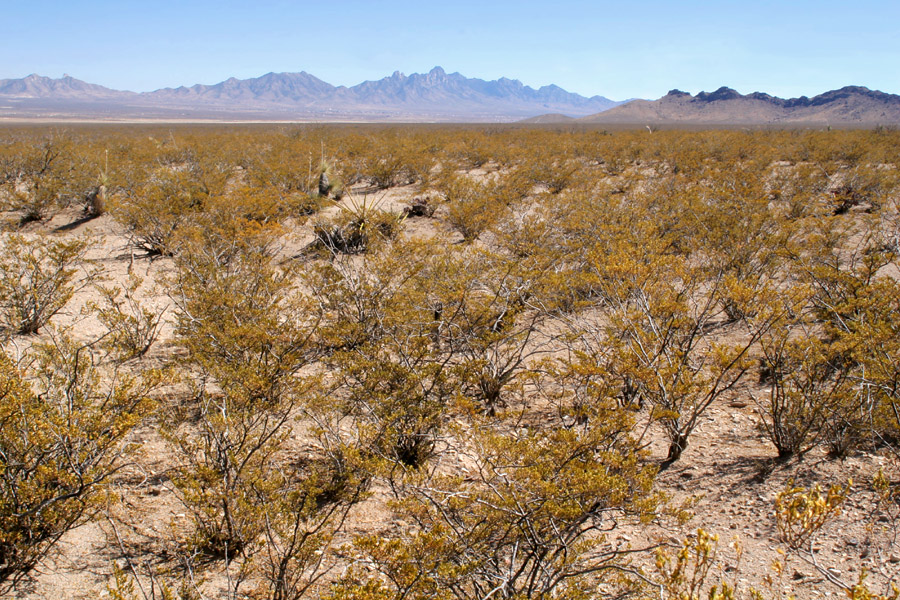 Creosote flats in the Jornada, 2/25/06. San Augustin Peak, the southernmost peak in the San Andres, is at far left; in center are the Organ Mountains; at right is the eastern end of the Doña Ana Mts.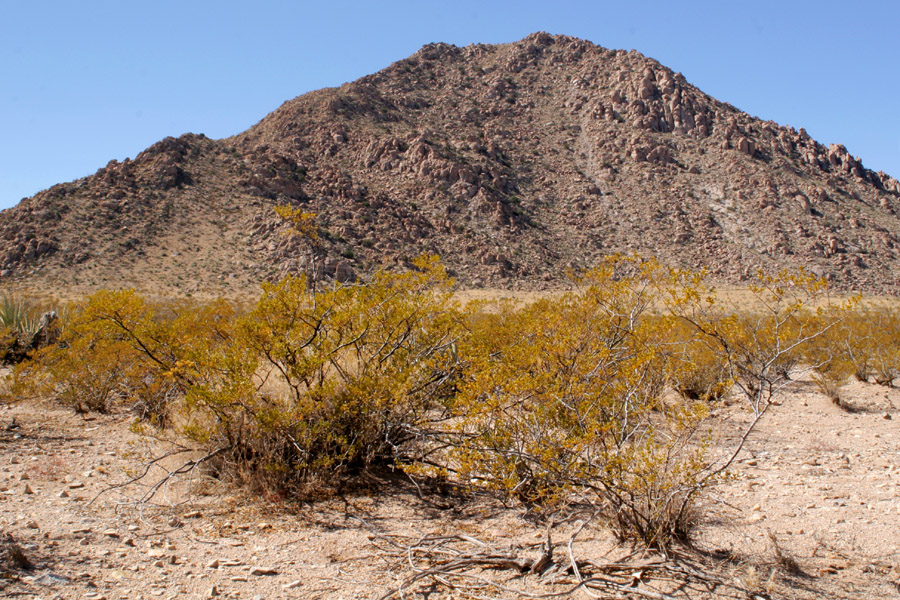 Summerford Peak in the Doña Ana Mountains, 2/25/06.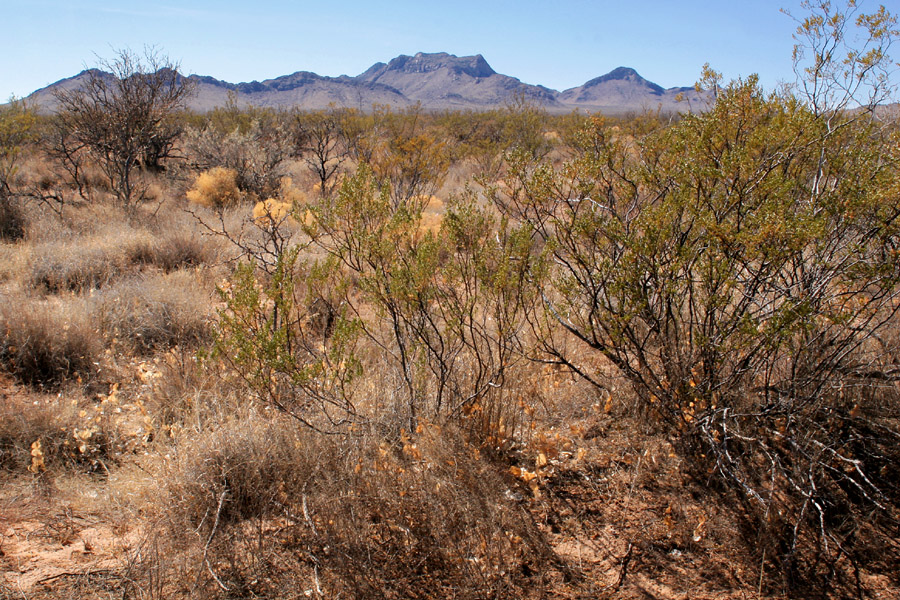 The Doña Ana Mts., seen from mixed creosote/grassland, 2/25/06.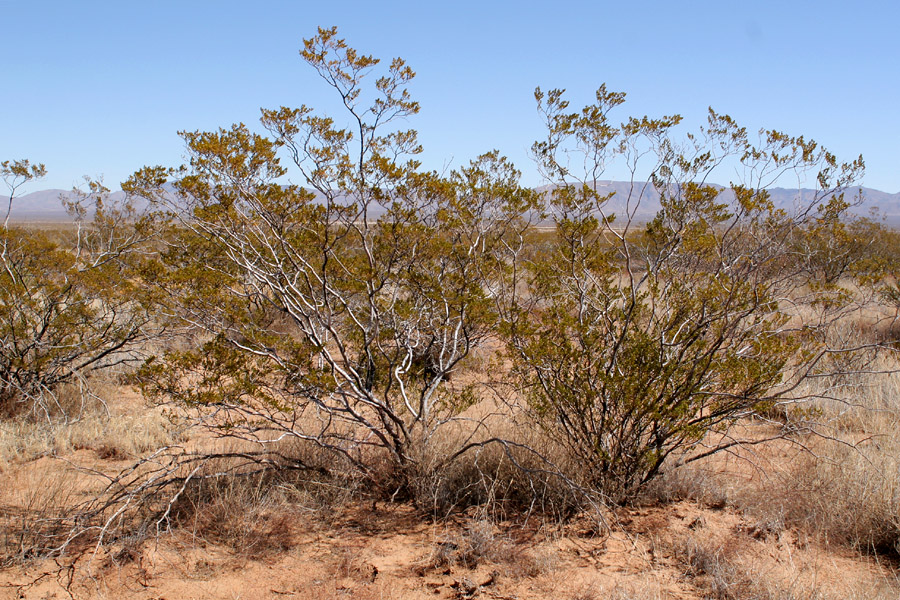 A nice big creosote on the Jornada, 2/25/06.

Go back to:
Doña Ana County
The main NM map
The main index